I saw
an article
challenging readers to read one classic book for every new book one reads. Now while I think this is a great idea I'm very much an impulse reader. I tend to read a load of mindless fantasy or crime fiction interspersed with the odd binge of literary novels. I read very little non fiction but manage some history articles every once in a while, especially regarding Stuart England. I read quite a bit to do with chess, though again, not so much as I would like.
So I've decided to take up the challenge, though in a slightly modified form. For every new book I read, I will read (or re-read) a classic book OR an historical non fiction book. History was always my favourite subject at school and my recent visit to England rekindled my joy of the subject. While in London I visited
Westminster Abbey
which I'm ashamed to say I'd never been inside before, even when I lived in London! Seeing the tombs of kings and queens and the monuments to the famous, especially in poets corner, made me realise how little I really know about the country of my birth. Of course, I know even less about the history of my adopted country, Australia, so I'm equally fascinated by that as well.
The inspirational Westminster Abbey
Chess is a large part of my life so I'm setting myself a similar challenge there, which ches players might like to join me in. For every modern game (read that as played in 2012 and 2013) I analyse, I intend to analyse a classic game. I am classifying classic games as at least 50 years old which means 1963 or earlier. Of course, 1963 was the year Botvinnik was dethroned for the last time as World Champion by Petrosian and that Bobby Fischer scored 11/11 at the USA Championship and I really know very little about these games.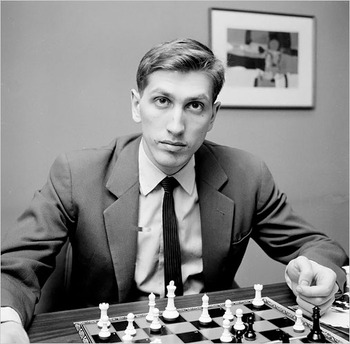 Bobby Fischer