As the World becomes a smaller place, city dwellers outnumbering country people, and time becoming a precious commodity, so it seems that 21st Century chess needs us to play at 21st Century speeds. At least there is a growing trend in tournaments with a faster rate. Or so it appears to me. I remember growing up in the UK and there being popular 30 minute, and 40 minute tournaments held monthly in London, either in Islington, or at the Barbican. Even those time controls now seem pedestrian.
Frankston Chess Club
joined the ranks of organisers for weekend events, this past Saturday with what appeared a very successful 7 round allegro (G15) tournament. There was a good local turn out, and the event attracted players from other parts of the state, though I'm not sure any traveled from far outside the metropolitan area of Melbourne. But even that is good, as Frankston is situated about 40 km south of Melbourne's CBD with fairly easy access via car on the Eastlink, or on public transport via train. This distance will act as a deterrent to a lot of players unless they see something special to travel for. Luckily, it seems that was what was put on, and Frankston Chess Club will hopefully use their organisational skills to put on more weekend events to attract players down the peninsula.
The tournament was won by Chess Victoria President, IM Leonid Sandler who scored 6.5/7. Leonid is a fearsome fast player who has won the Victorian blitz championship in the past. Dimitri Partsi was the only player to hold Sandler, and Dimitri duly finished second on 6/7. It was very close after that, but Milenko Lojanica managed third with 5.5, though there were over 20 players within 1.5 of him. In all, over 50 players competed and it was great to see lots of prizes distributed throughout the field.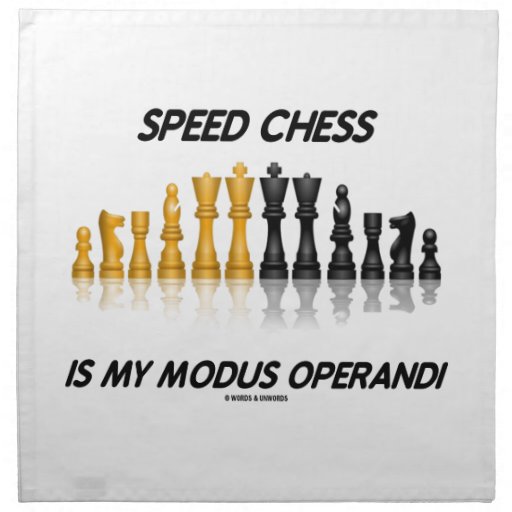 Melbourne currently has a gamut of 15 minute allegro chess tournaments. Firstly, most of the junior events run through the city are 15 minute tournaments. That is the interschool tournaments run by
Chess Kids
and
Chess Victoria
, and the monthly
RJ Shield
, and
Rookies Cups
. At the adult level, the Melbourne Chess Club has a weekly Saturday allegro event and most of the clubs run an allegro tournament at their club at some stage of the year for members to get away from the long play events for a short while. This is all good, and is encouraging juniors to play more and allows them to feel comfortable at adult clubs who provide this time limit, and may act as an introduction to the adult game. Meanwhile, the long play game isn't for everyone so it's good that there are alternatives for players around the city on a regular basis.
Coming up in August is an exciting event run by the
Melbourne Chess Club
, the Fitzroy Skittles. This is run as a knock out event, and depending on your rating you are assigned a number of points that you can lose throughout the event, the higher your rating the less points you are given. When you have lost the number of points that you were assigned to start with, you are knocked out the event. It is a fun system, and has become a fixture on the Victorian chess calendar. The MCC have already announced the inclusion of 2 IM's, Ari Dale, and ex Victorian Champion Igor Goldenberg, and the tournament usually attracts decent sized fields. In fact, I might see if I can get down to it this year.
So imagine my surprise when I get a facebook message from Frankston winner and CV President Leonid Sandler advertising an event on the same weekend in August. The Victorian Open Rapidplay tournament is to be held over the weekend of August 24-25 in Lorne, with sponsorship from a hotel group in the region. My initial reaction was what a great idea to have a chess tournament in the seaside resort of Lorne. Then when I realised it clashed with the MCC's allegro event on the 25th August I thought "who arranged that?" I could kind of understand if it was a different sort of tournament, perhaps an ACF rated longplay event, or even FIDE rated, but to hold 2 prestigious allegro tournaments at the same time seems a bit ludicrous to me.
So anyway, I had a bit of a dig at MCC President, Grant Szuveges about this, but he claimed ignorance of the organisation of the Lorne event, saying that it was all down to Leonid Sandler. Grant is not only MCC President, but also a committee member of Chess Victoria, so he should have known about the Lorne event. It is after all offering Victorian Open titles, whatever they are? Grant assured me he would not have agreed to hold such an event simultaneously with the Fitzroy Skittles, though to be fair he has been positive about the Lorne tournament, welcoming extra events on the calendar. I am less enthusiastic about the clash. I personally think the Victorian chess calendar is full to brimming with events, and as a result some events suffer from lack of numbers. A tournament in Lorne could be a great fixture but not at the same time as another tournament featuring virtually the same product nearby which has been established for a number of years. To my mind it is simply bad scheduling, and as much as I'd like to see an event on the Great Ocean Road succeed, I'll be pointing my students towards the already established Fitzroy Skittles at the MCC.